LETITIA FRASER
THIS IS MY FABRIC
October 26—29, 2023
Art Toronto, Portrait Gallery of Canada
Booth #A4
Metro Toronto Convention Centre
East Coast Shores, 2023
acrylic on quilt, 91.4 cm x 122 cm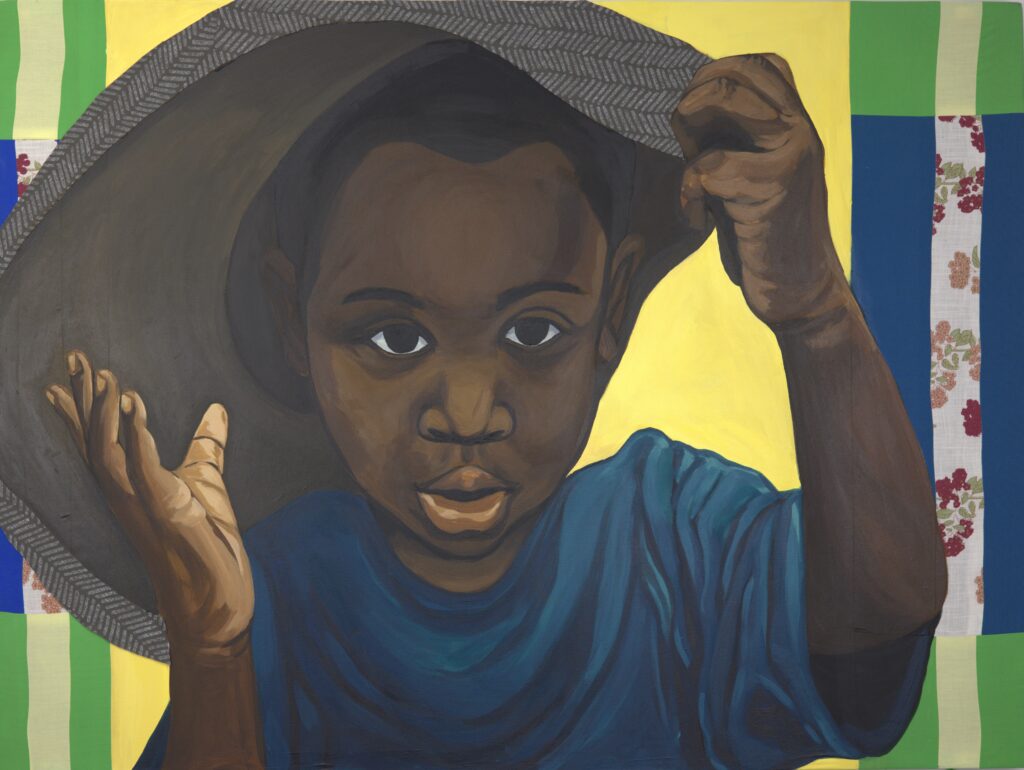 Auntie's Boy, 2023
acrylic on quilt, 91.4 cm x 122 cm
Abundance Everlasting, 2023
acrylic on quilt, 183 cm x 183 cm
Lighthouses and Lobsters, 2023
acrylic on quilt, 122 cm x 91.4 cm
Portraiture is quite literally representation: as such, issues related to race, gender and class are inextricable from the genre. Who is portrayed, by whom, and for what purpose are the questions that we ask ourselves whenever we encounter these works.
Civil Boom, 2023
acrylic on quilt 76.2 x 76.2 cm
Covered Path, 2023
acrylic on quilt, 91.4 cm x 122 cm
Letitia Fraser is keenly aware of the weight of representation, and of the importance of her project to capture, to celebrate and to write into a collective history the people that matter to her as part of a deeper, richer storytelling from North Preston, in Nova Scotia, and in Canada writ large.